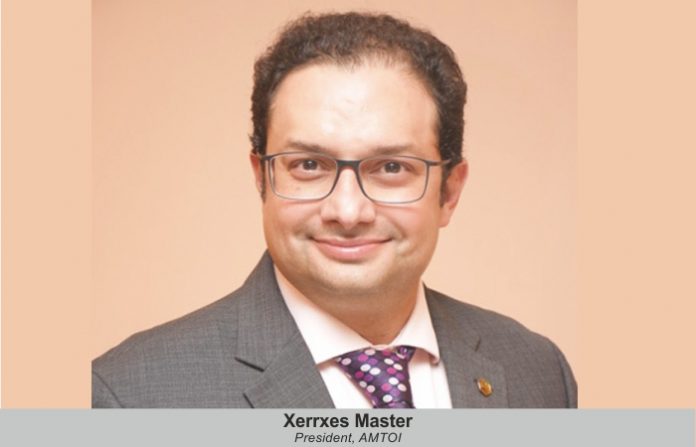 Despite COVID-19-induced challenges, Association of Multimodal Transport Operators' of India (AMTOI) has been at forefront and is working towards automating multimodal logistics operations in India. Xerrxes Master, President, shares that ongoing developments would enable speedier transportation, support multimodality, and cost parity.
CT Bureau
What are AMTOI's latest initiatives and developments?
AMTOI has been at the forefront of driving the industry's initiatives to enhance efficiency and reduce logistics costs. We have been collaborating with the relevant government agencies in this connection.
What are the issues plaguing road logistics and transportation? What would you advise to resolve them?
Indian road logistics and transportation are fragmented by nature, with different stakeholders functioning in independent silos, leading to a lack of coordination, inefficiency in expenses, and duplication of efforts. I believe Gati Shakti, if properly carried out, will promote cohesion among all the stakeholders, resulting in the efficiency of the supply chain model.
What are your future plans? What will be the key growth drivers in 2022 and beyond?
We are focusing on streamlining operations in the logistics ecosystem. We are advancing our case to become an SRO so that genuine stakeholders can engage in the logistics trade, resulting in cost transparency, operational efficiency, and adherence to the law of the land. Our extended board collaborates to make sure that the government is made aware of the shared problems and they are dealt with immediately. Future events will stress automation-enabled seamless multimodal connectivity.
Looking at the current market situation, what is the key buzzword?
Today, digitization is the key buzzword. There is no other choice except to digitize. We must modernize our procedures and adapt to changing circumstances. Only then will our members be able to progress, flourish, change, and expand.
How vital is the role of technology in transforming the industry?
Technology and digitization revolutionize our sector for the better, bringing about cost transparency and efficiency, closing gaps in the supply chain, and guaranteeing a smooth
flow of goods.
How does the Gati Shakti initiative and investments in national highways and infrastructure benefit the sector?
In the past five to seven years, the government has made efforts to support the growth of the country's infrastructure ecosystem. There is still a significant disconnect between what is desired and what is actually happening. The present development plan will enable speedier product transportation, support multimodality, and ultimately lead to cost parity. The improvement of the infrastructure can only be good for our sector.