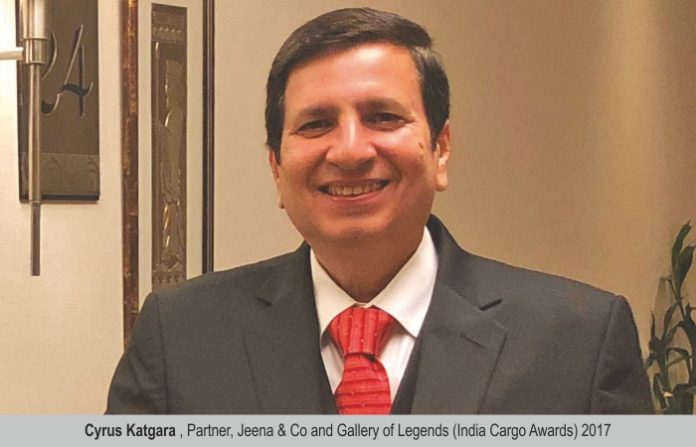 Jeena Criticare, the pharmaceutical and critical healthcare logistics arm of the 100+ year old legacy brand, Jeena & Co., has been recently appointed to distribute Serum Institute of India's COVID-19 vaccine, Covishield, for private hospital supplies, across the country.
The impact of the pandemic remains a matter of primary concern, more so now, with the impending third wave, and so do the logistics hurdles. The Central government told Parliament on July 23, that a total of 135 crore doses of COVID-19 vaccines will be made available in the country between August and December. So every arm of manufacturing and distribution will have to work as a well-oiled collaborated machinery. Jeena Criticare have been instrumental in clearing and moving 3000 MT of COVID care equipment that include oxygen concentrators, RT PCR kits, PPE kits, hospital beds, medicines & critical care drugs, masks, vaccines, ventilators and what have you. Known for their fastest speed & delivery which are of life-saving importance, they have been able to get import clearance from 24 hrs to five hours flat, for COVID Care aid and other healthcare transportations from countries like South Korea, Germany, USA, Taiwan, China, Italy and also the WHO. With their global logistics support, Jeena has also been a part of India's export chain, enabling healthcare to various countries and also for customers like the WHO.
"This is a proud moment for Jeena Group, as we are actively a part of the nation building process. We are distributing the vaccine shipments which are otherwise time & temperature-sensitive, in a record time. 70% of the vaccines are delivered pan India within 8-12 hours flat. It is important that the nation's vaccine distribution system is empowered and made robust in these trying times, once again now, when we are staring at an impending third wave. We are happy to associate with Serum Institute of India, the dominant vaccine manufacturer in India and distribute their Covishield vaccines to even the most remote parts of India", says Cyrus Katgara, Partner, Jeena & Co.